Have you been to the blog Design by Lindsay? If not go now, Lindsay is this weeks blogger of the week! You can find all of her fantastic sewing creations on her blog as well as great insight on how she did each one, and her process from start to finish. She has a few patterns available on her site and she is even a sewing instructor if your looking for a few tips!
---
Recently Lindsay dabbled in designing some of her own fabric. Have you ever seen something in the store that you love, but just can't bring yourself to buy it? Or do you ever feel you know a better print that it would look great with? Well Lindsay was inspired by an gingham skirt and decided I can make that! She created a similar gingham design on illustrator and uploaded it on our site to create her own custom print. She had it printed on our luscious silk crepe de chine and it came out wonderfully!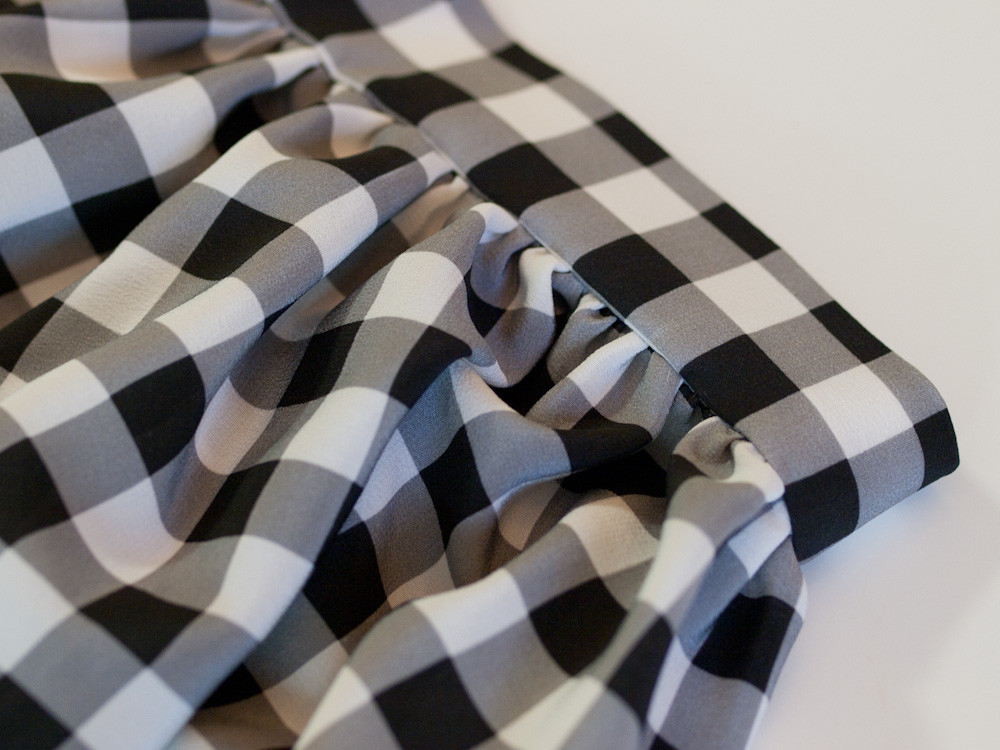 Want to know more on how she made this adorable gingham skirt? Go to her blog to get the inside scoop!
Links: